Jennifer Smith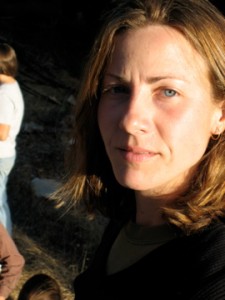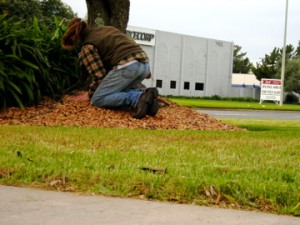 ¤  Business owner  ¤  Environmentalist  ¤  Andrew's Favorite Aunt  ¤ Business is personal.  For Jennifer, there has always been a direct connection between job satisfaction and personal gratification.  With each client, she invests time and consideration to assess and understand their needs.  She works out options and communicates expectations. From beginning to completion, the clients share in the progress so their relationship can be a learning experience as well. She dedicates her time building The Greensmith by researching best practices and current technologies, developing relationships within the landscape industry, and implementing in the real world a philosophy of education and stewardship. She is an outstanding source of information and expertise for clients and colleagues. Jennifer received her Bachelors of Science for Agriculture (Horticulture with an Agribusiness minor) in 1997 from The Ohio State University where she rowed club and Varsity crew, participated in the rechartering of the University Fruit and Vegetable Society as Treasurer, and performed her internship on the Waterman Agricultural and Natural Resources Laboratory. Shortly after graduation, Jennifer travelled to the Republic of Moldova to serve 27 months in the United States Peace Corps as an Agribusiness Development volunteer.  There she was challenged to adopt the local culture including everything from how business was done to how the seasonal flu was remedied.  After an uneventful first year, she partnered with Nicolai Cacean.  Together they authored a grant for sustainable agriculture that went on to be funded for five years. Upon her return to Ohio, Jennifer went from being the grower for a greenhouse to a landscape laborer before relocating to California.  She left for Oakland on September 11, 2001 to be closer to family.  With their mix of disbelief and encouragement, she registered a DBA and started putting together the pieces for what is now The Greensmith.
"From the beginning, I knew that building and maintaining landscapes had to go beyond picking pretty plants and arranging them in pretty compositions.  Tantamount to our work is our reliance on understanding the environment in which we are working.  For me, that means doing the research, the hand-dirtying and the technical work of assessing the space from the soil and microclimate to the client needs and architecture.  Only when this sound foundation is in place can diverging into spontaneity and creativity bring a sustainable landscape to life.
I believe there is always room for improvement.  We can refine our skill set, polish our communication, and streamline our administration, finance, marketing, and operations.  In the end, a client that reconnects with nature beyond the landscape that we build is our true measure of success.
But I do have to admit, seeing our landscapes grow and change from season to season and year to year is incredibly rewarding."
-
Jennifer Smith
Founding Owner of The Greensmith